We hold a variety of 4 hour hands-on cooking classes ( $165) as well as wine workshops, other food, wine and beer events.
Click on the classes below for more information or to book a class.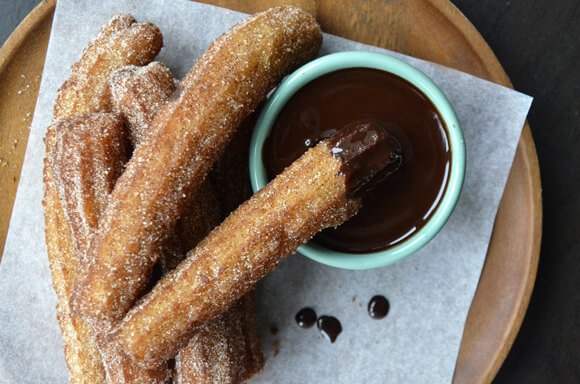 Decadent Desserts $165
Nicole Daldy, Head pastry chef from Aria restaurant will be teaching this class and will share with you all the tips and tricks to create fabulous desserts at home. Handmade Rocky Road with Marshmallow, Honeycomb, Hazelnut & Coconut, Churros with Spiced Cinnamon Ice cream and Rich Chocolate Sauce, Yoghurt & Lemon Pannacotta with Seasonal Fruit, …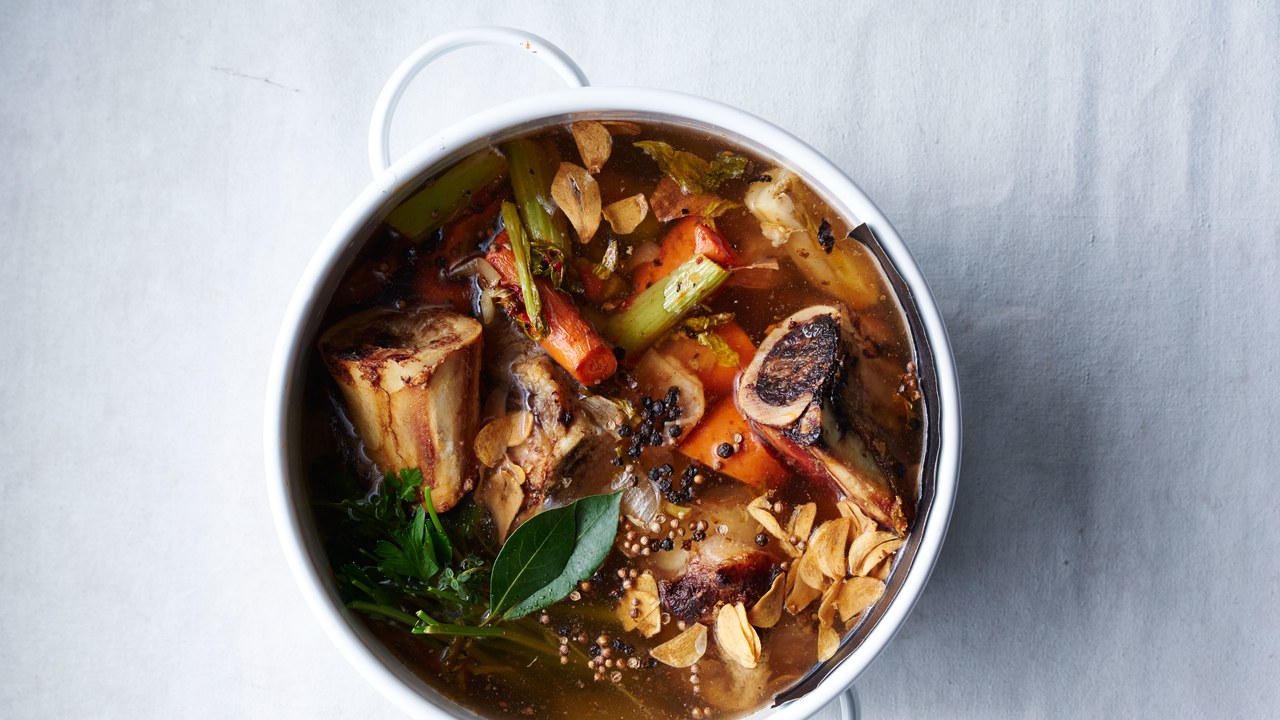 Stocks and Sauces
This class taught by chef, Chris Gilson deals with the foundations of French cooking- stocks, sauces, reductions and derivatives. The menu includes; White Chicken Stock prepared and used to make: Traditional Potage Paysanne served with Pistou Veloute Sauce converted into: Sauce Supreme with a taster of poached chicken  Sauce Aurore with a taster of …
French Classics
This class taught by chef, Chris Gilson includes some of the quintessential French dishes. French onion soup with cider Fillets of reef fish cooked en Papilotte Roast rack of lamb with garlic and herbs Spinach subrics with mushroom French Fries with aioli Salad of curly endive apples and walnuts Crepe Suzette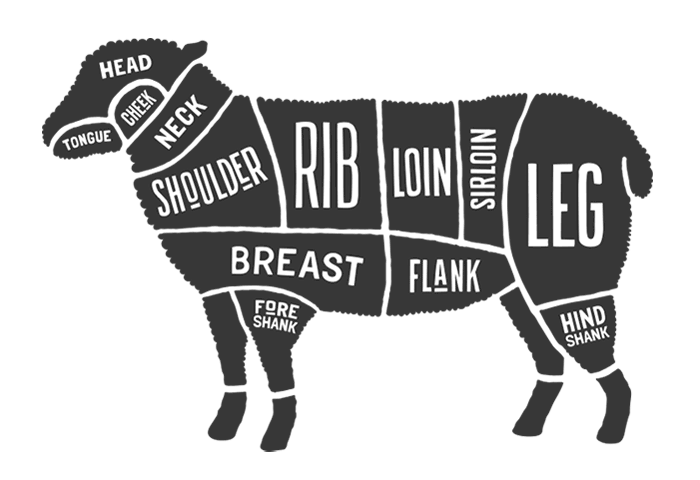 Awassi Lamb Butchery Class
This one off class with chef, Katrina Ryan and butcher extraordinaire, Chris Luxton features a demonstration of the breaking down of a whole lamb and hands on cooking of the various parts. In particular, we are sourcing a rare breed, Awassi lamb for this class which is  renowned for its high milk production, flavoursome meat …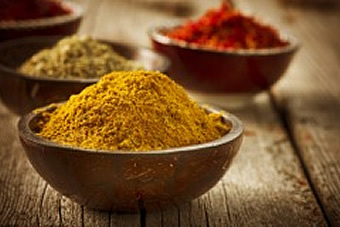 Moroccan and More – $165
Learn how to cook a whole duck, make bread, toast and blend spices and  celebrate the unique ingredients and flavours of the Middle East. Spicy Lamb Harira soup; Manoushi Flat breads with Scallop, Baba Ganoush and Harissa; Roast duck with Pomegranate and Walnuts; Wild rice salad with barberries, carrot and pine nuts; Semolina cake with yoghurt and burnt butter.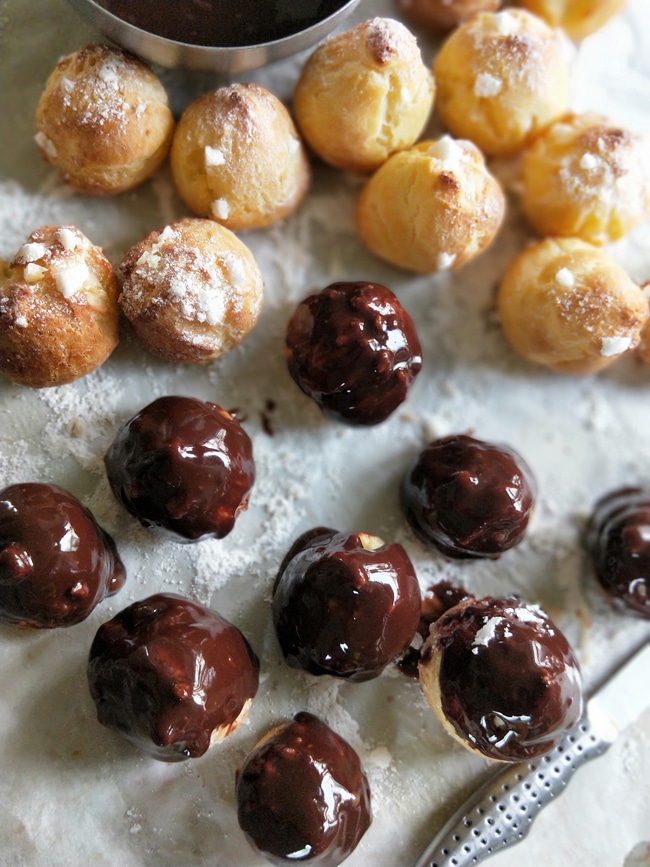 Pastry Essentials $165
Join Izzy Walton, Pastry chef from the Ritz Carlton, Ubud in this hands-on class making a variety of pastry including sweet and savoury pastry, choux paste and puff pastry. Izzy loves to add an 'Earth Mother' flair to her classic skills and will inspire your creations at home.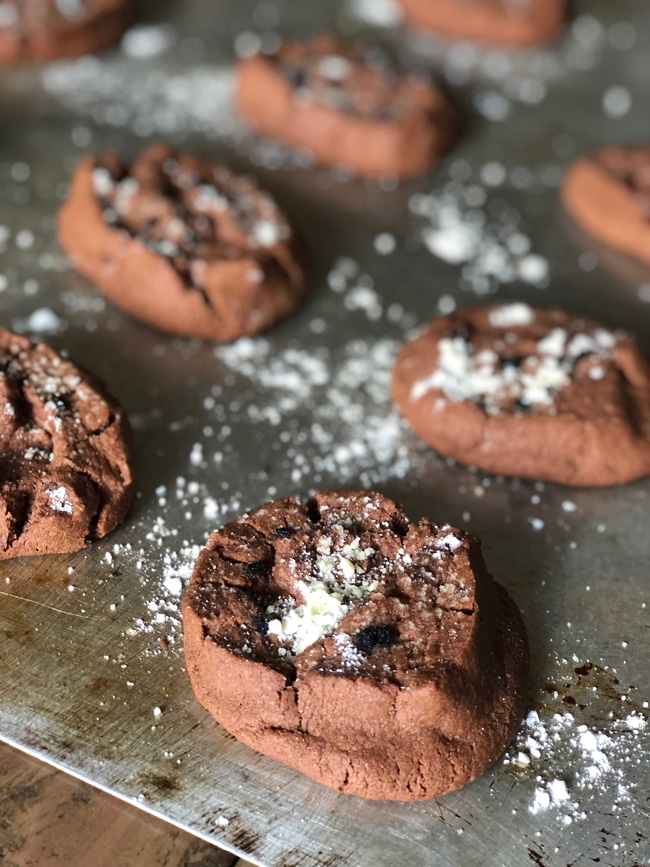 Gluten Free Baking
In this class you'll learn how to create perfect, delightful gluten free bakes without compromising on taste and texture. The class will cover savory and sweet bakes, a variety of flours such as chickpea, coconut and buckwheat as well as sugar alternatives.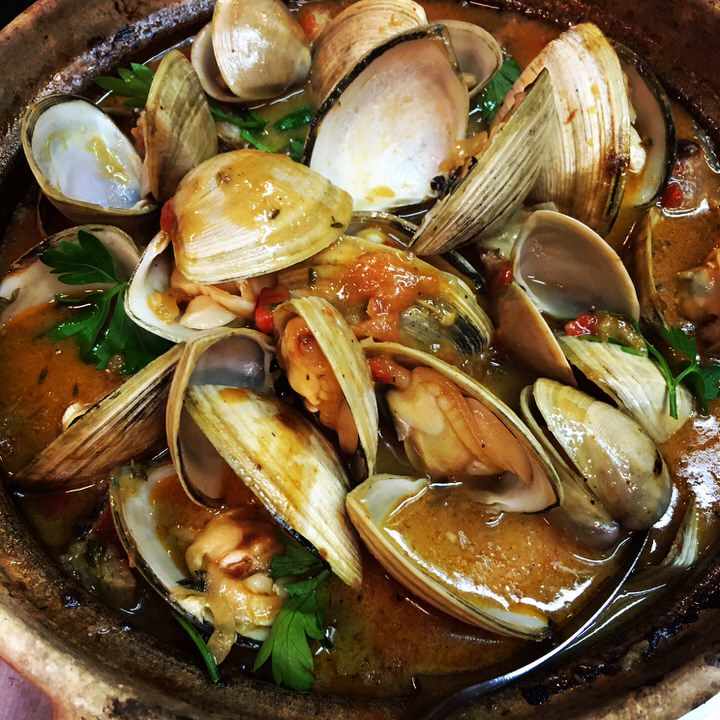 Flavours of Spain and Portugal $165
In this cooking class we make a tasty traditional Spanish bread with spinach, garlic, pine nuts and raisins and follow with piri piri barbecued chicken, a rich and delicious pork and clam stew plus fried potatoes with chorizo and Spanish style salad. For dessert we make a Spanish version of creme brulee with a golden …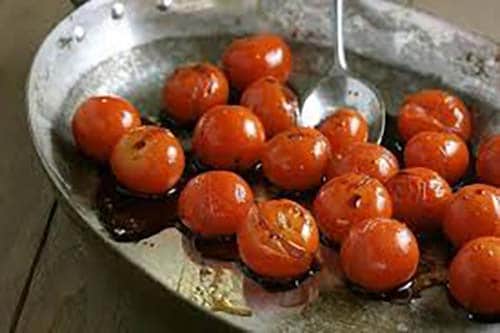 Italian Osteria Cooking – $165
In this class we will be teaching the art to Italian cooking.  Elegantly simple Italian dishes relying on quality produce. Crumbed Pork and Fennel stuffed Sicilian Olives with aioli Braised Tuna, Cannellini  beans, Tomato Jelly and Salsa Verde Hand made Semolina Spaghetti with Garlic, fresh Crab, roasted Cherry Tomatoes and Nduja Panfried Quail with Burnt …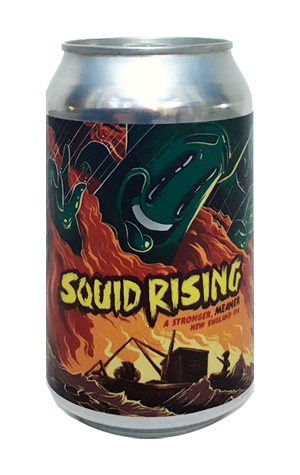 Golden Pig Beer Club with Asian Style Slow Roasted Shoulder of Lamb $69
This is the first of our Tuesday night beer clubs, this week featuring guest Ben Taylor from Mornington Peninsula Brewery. We'll be enjoying a beer on arrival with a light starter then moving onto 3 tastings of beers to accompany a meal of slow roasted lamb shoulder with sweet and sour cumin sauce, green mango …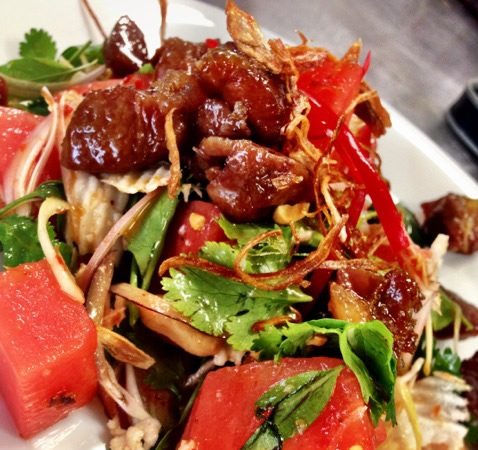 Scrumptious Summer Salads $165
Who says you can't make friends with salad?! These absolutely delicious salads will have your friends clamouring for an invite to dinner. Tea smoked salmon with fresh figs, walnuts , labneh and sapa watermelon, fresh coconut, lemongrass and sticky pork Wild rice, and quinoa with nuts, dried cranberries and sesame eggplant Fried polenta with tomatoes, …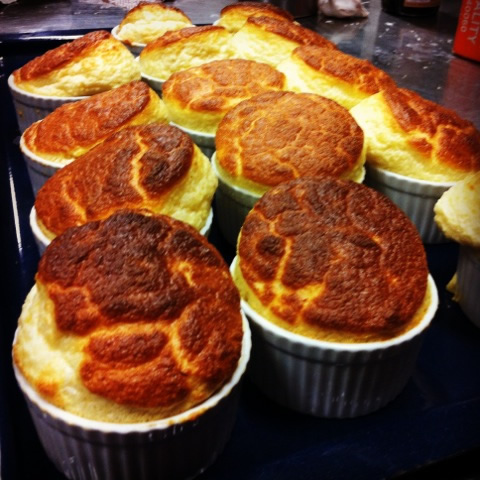 French Bistro Cooking $165
This hands on cooking class will teach you some wonderful classic French techniques – the masters of cuisine! Crab and Gruyere Souffle, Crepinettes of Pork with a, Mushroom Cream Sauce, Loin of Lamb en croute with a Port Wine Sauce, Potatoes Dauphinoise, Glazed Carrots Perrier, Salad Lyonnaise, Poached Pears in Red Wine with Chocolate Sauce.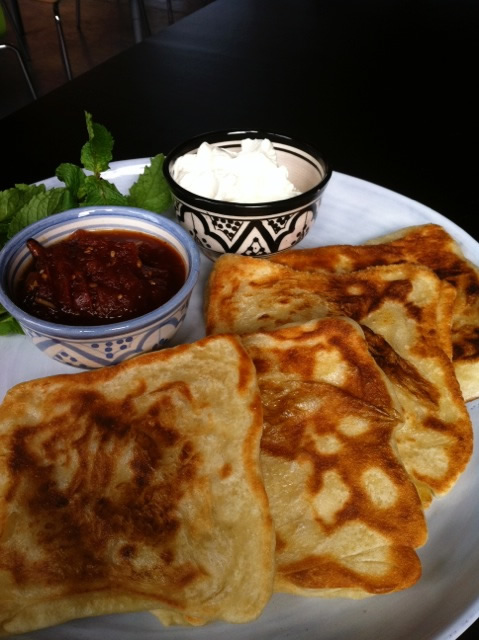 Moroccan Summer Delights $165
This cooking class showcases Moroccan flavours at their best using pomegranate, saffron, rosewater, nuts, pulses and spices. We start with a handmade layered fried bread which is served with a sweet and savoury tomato jam and labneh then mains include baked savoury lamb pastries with pine nuts, a rich fragrant braise of fish with saffron, and cous cous. Finish with …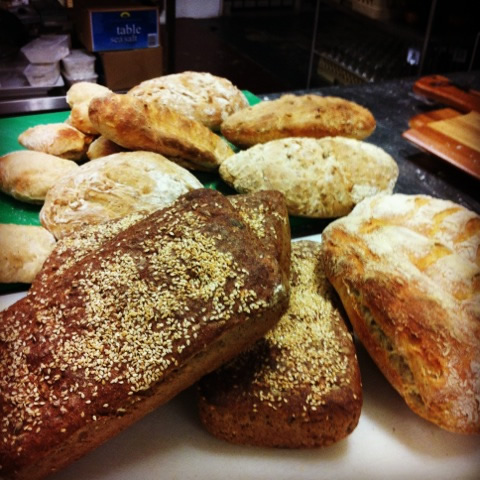 Sour Dough and Bread Making $165
Making your own bread is much easier than you think! In this hands on class you'll learn how to make and maintain a starter (and take it home with you) and create a variety of delicious breads with quality flour, grains and seeds. The price includes a meal of fresh baked bread with cheese and …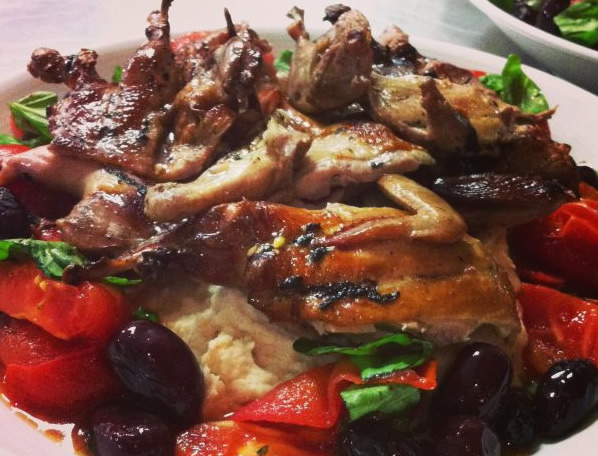 Beer, Birds, Beef & Barbecue – $165
Improve your skills on the barbecue with this class and add some hot new favourites to your barbecuing repertoire. Learn how to bone and hot smoke quail, cook flatbreads, grill whole chicken and cook some Fred Flintstone style steaks of beef rib eye on the bone. Create a delectable array of sauces such as chimichurri and aioli …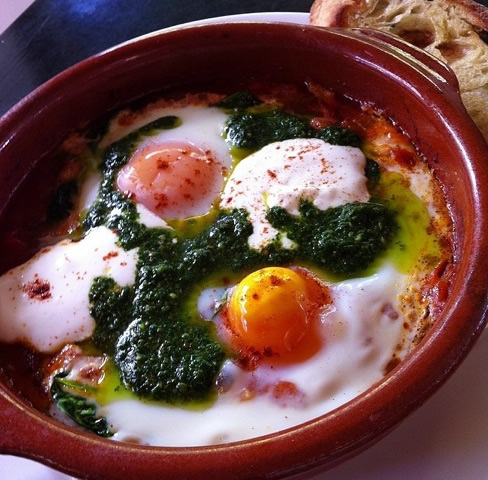 Brunch – the new favourite meal! $165
This class celebrates all the things we love about brunch-  Savoury and sweet, cured meats, free range eggs, fritters, grilled rustic bread and fresh herbs, fruits and vegetables. Shakshuka – Baked Eggs with a rich Sweet Pepper and Tomato sauce, spinach and yoghurt and topped with smoked paprika Sugar Cured Salmon Crostini with Tomato and …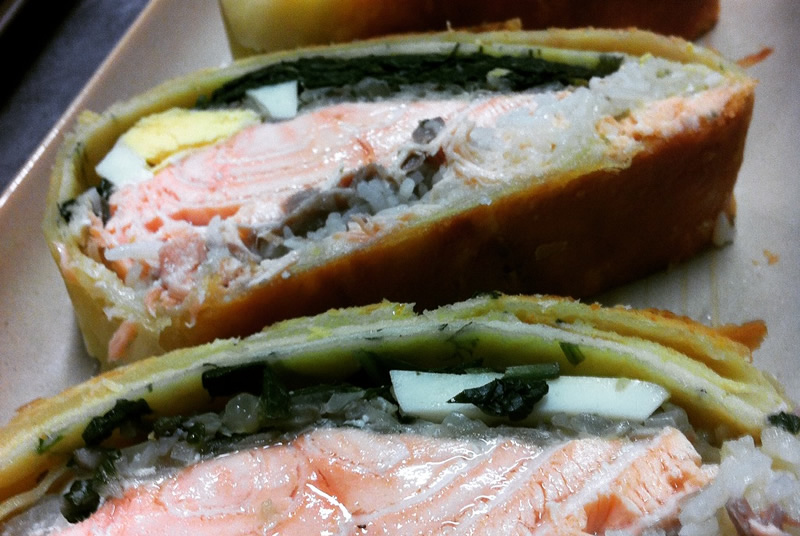 French Bistro 2 – $165
After the popularity of French Bistro Cooking, Chef Chris Gilson will be teaching some more classic French techniques in this hands on class. Dishes include Chicken Quenelles with Tarragon Cream Sauce; Fillet of Beef en croute with Red Wine Sauce; Coulibiac of Salmon with Hollandaise Sauce; Pommes William; Red Cabbage, Flemish Style; Celeriac Remoulade and Passionfruit Soufflé.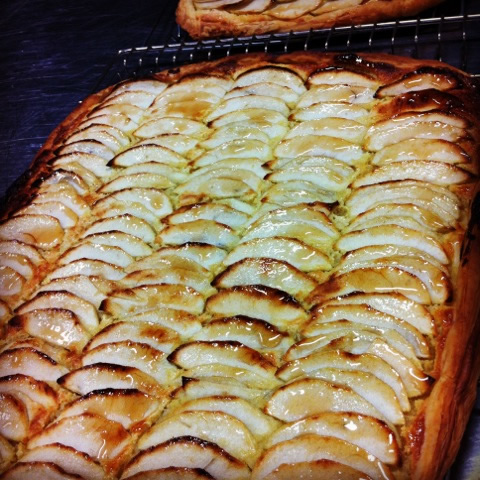 Kitchen Essentials $165
This cooking class will teach you classic techniques, give you some essential skills in the kitchen and master the art of sauces. Learn to chop and dice like a chef, fillet fish and trim beef, make a stock, truss, stuff and roast a chicken, deglaze and make a jus from pan juices, roll pastry and …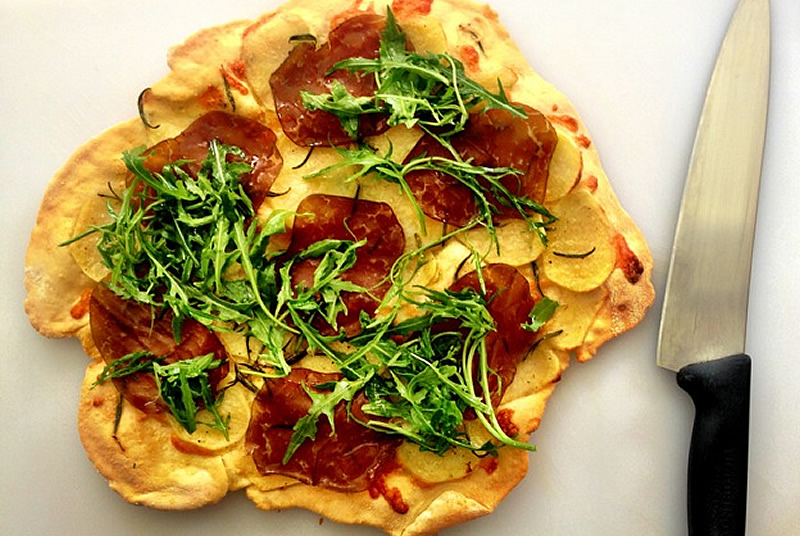 Pizza and Pasta Essentials – $165
In this class you will master the classic Italian trifecta…pizza, pasta and  gnocchi. Learn how to make pizza dough and create a potato, rosemary and prosciutto pizza, hand make spaghetti with a simple oil, garlic, chilli and white anchovy sauce with crunchy breadcrumbs and potato gnocchi with a rich tomato suace and pesto. Finish with …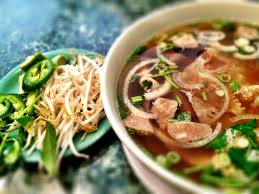 Vietnamese Soups & Noodles – New Class! – $165
In this class we create a classic beef pho from scratch, a delicious noodle dish with charred tender pork belly and meatballs, a stir fry beef noodle salad and hot and sour Prawn Soup with Tamarind. You'll learn about making stocks – the basis to all good soups and which noodles to use and when. …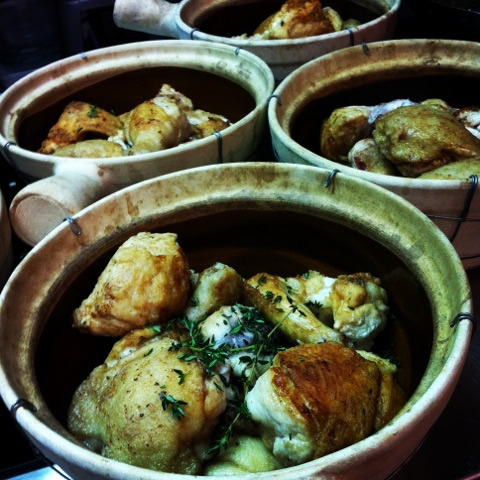 French Decadence $165
Sharpen your butter knives for this French feast! Start with Seafood Bourride, a Marseille style fish stew with prawns, scallops, snapper, saffron and aioli. For mains two peasant style dishes; a cassoulet with duck confit, pork sausage & haricot beans and a dijon braised chicken finished with creme fraiche.  We will also make handmade buttered noodles …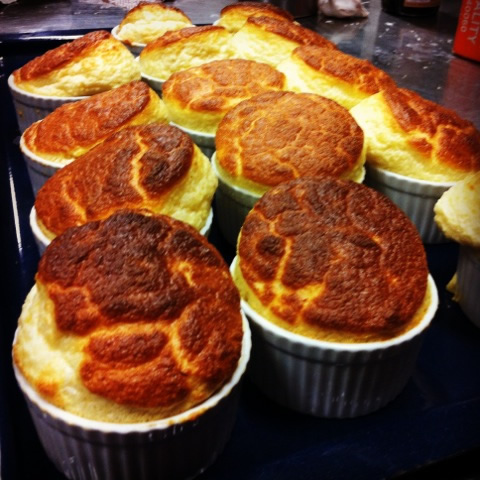 French Bistro Cooking $165
This hands on cooking class will teach you some wonderful classic French techniques – the masters of cuisine! Crab and Gruyere Souffle, Crepinettes of Pork with a, Mushroom Cream Sauce, Loin of Lamb en croute with a Port Wine Sauce, Potatoes Dauphinoise, Glazed Carrots Perrier, Salad Lyonnaise, Poached Pears in Red Wine with Chocolate Sauce.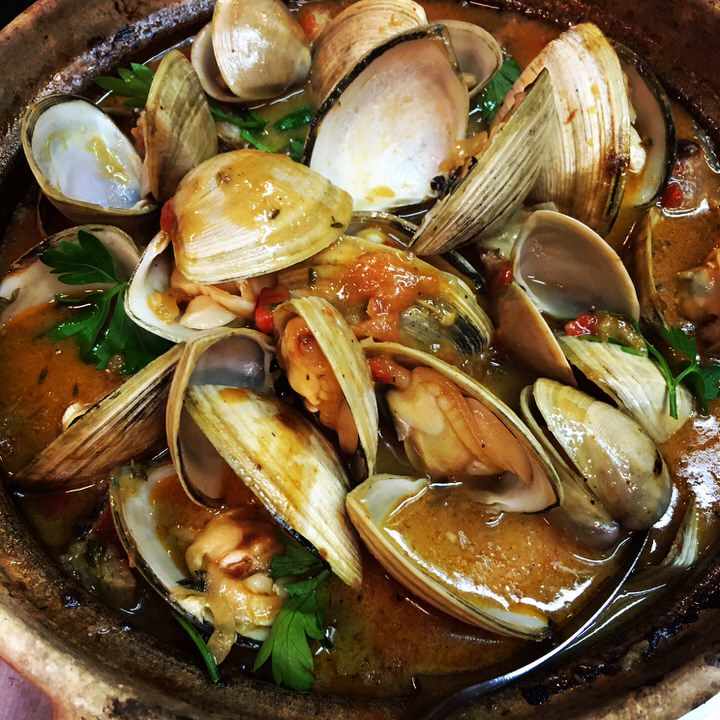 Flavours of Spain and Portugal $165
In this cooking class we make a tasty traditional Spanish bread with spinach, garlic, pine nuts and raisins and follow with piri piri barbecued chicken, a rich and delicious pork and clam stew plus fried potatoes with chorizo and Spanish style salad. For dessert we make a Spanish version of creme brulee with a golden …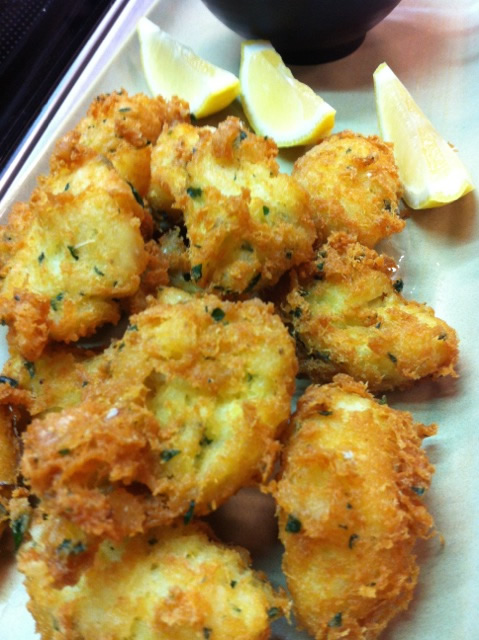 Spanish Tapas $165
Learn to cook a delicious selection of authentic Spanish tapas in this hands on cooking class ! Snapper, Capsicum and Chorizo kebabs with Mojo Picon Verde; Chicken Wings in Almond and Garlic sauce; Salt Cod fritters with alioli; Empanadas – Spinach, Anchovy, Pine nuts and Raisins; Ham, Green olives and Egg; Baked Cuttlefish Rice with Pimientos, and Saffron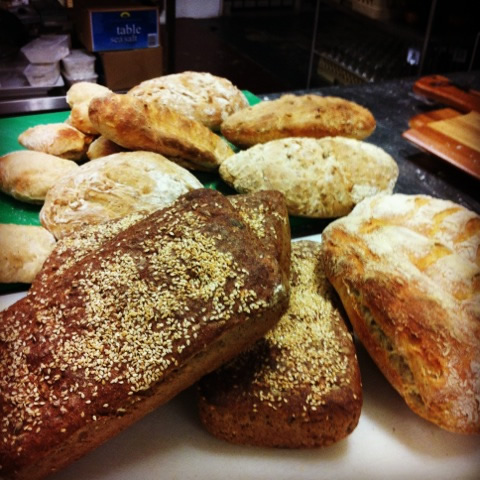 Sour Dough and Bread Making $165
Making your own bread is much easier than you think! In this hands on class you'll learn how to make and maintain a starter (and take it home with you) and create a variety of delicious breads with quality flour, grains and seeds. The price includes a meal of fresh baked bread with cheese and …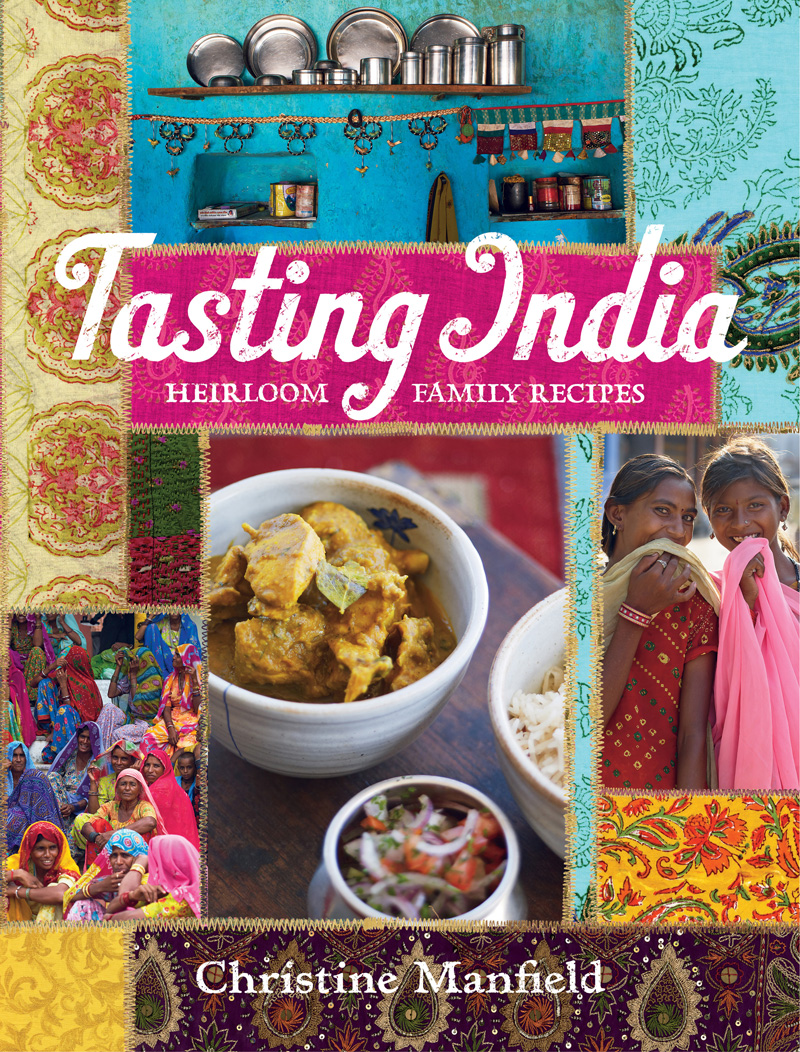 Tasting India Dinner with Christine Manfield $150
Tamarind prawns with pappadams   Curry leaf chicken Cauliflower dal Watermelon + radish salad Roti bread   Roasted fish, tomato kasundi, yoghurt Turmeric potato + chickpea curry Coconut beetroot relish Lemon rice   Spiced pear and ginger crumble   The price includes a glass of bubbles on arrival, meal and a signed copy of Christine's …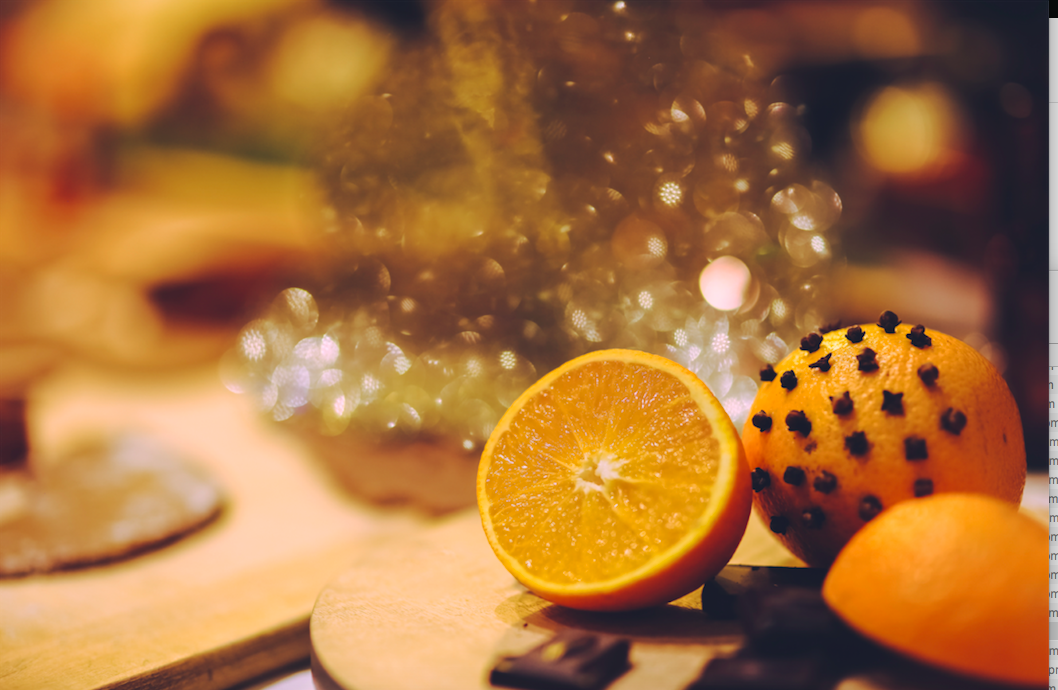 A French Christmas $165
Join chef, Chris Gilson, for our special Christmas Class and hone your French culinary skills. Amuse Bouche Consomme Julienne Ballotine of Chicken stuffed with Chestnuts, Chasseur Sauce Confit of Salmon with Fresh Provencale Herbs Pommes Anna Braised Leeks Endive and Walnut Salad Tarte Tatin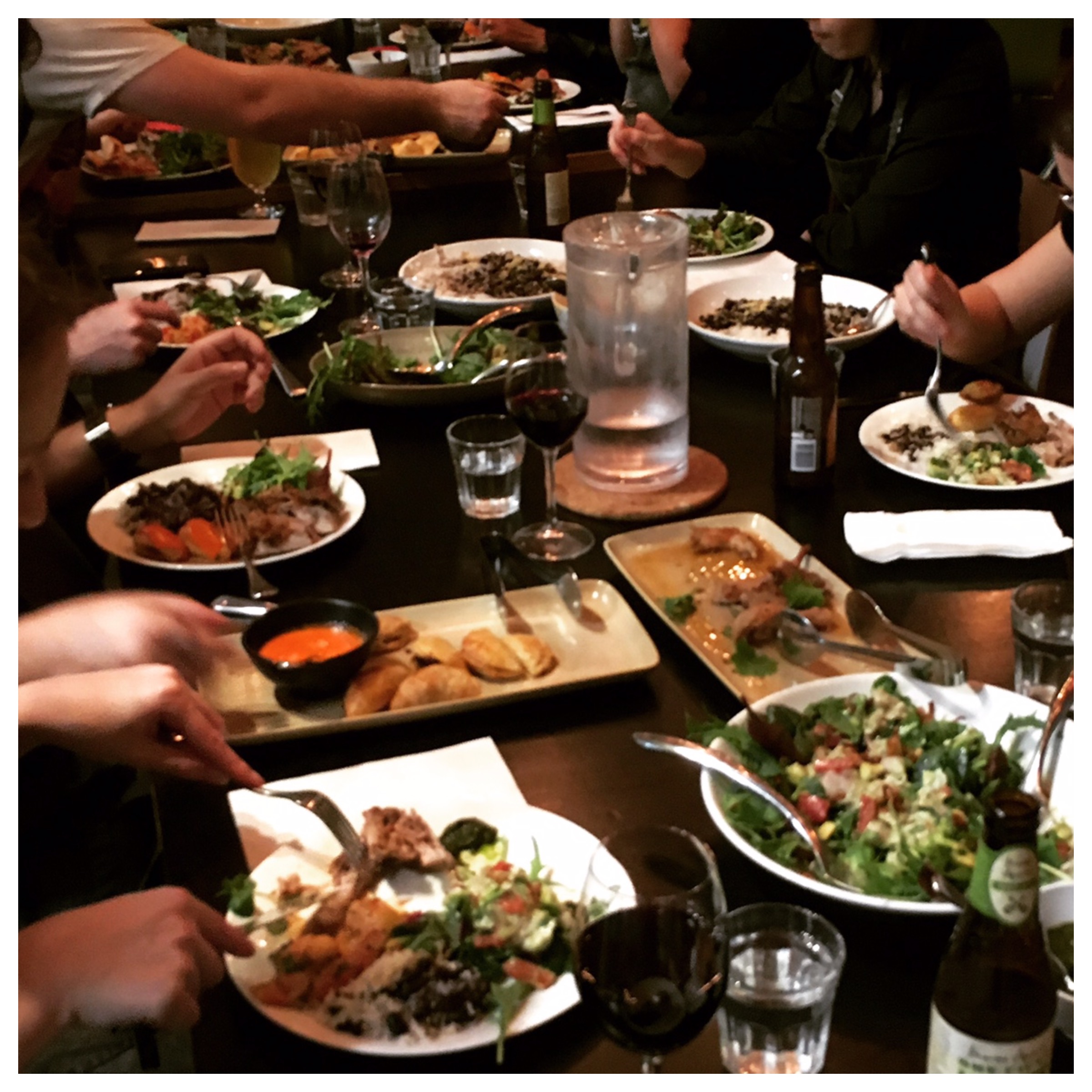 South American Cooking $165
In this class chef, Katrina Ryan, has handpicked some of her favourite South American dishes. Snapper Cerviche with Avocado and Crispy Shallots Beef Empanadas with Mojo Picon Rosa Moqueca de Camaoroes – Prawns with Tomato and fresh Lime Peruvian Spatchcock Chicken with Jalapeno cream sauce Brazilian Black Beans and Rice with Farofa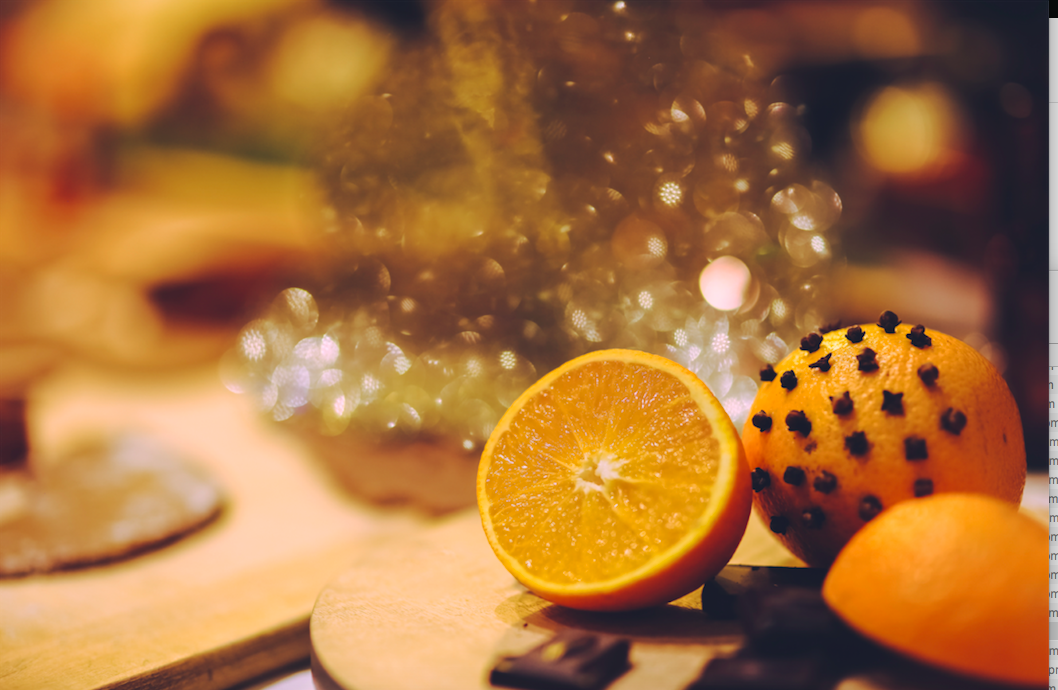 A French Christmas $165
Join chef, Chris Gilson, for our special Christmas Class and hone your French culinary skills. Amuse Bouche Consomme Julienne Ballotine of Chicken stuffed with Chestnuts, Chasseur Sauce Confit of Salmon with Provencale Herbs Pommes Anna Braised Leeks Endive and Walnut Salad Tarte Tatin